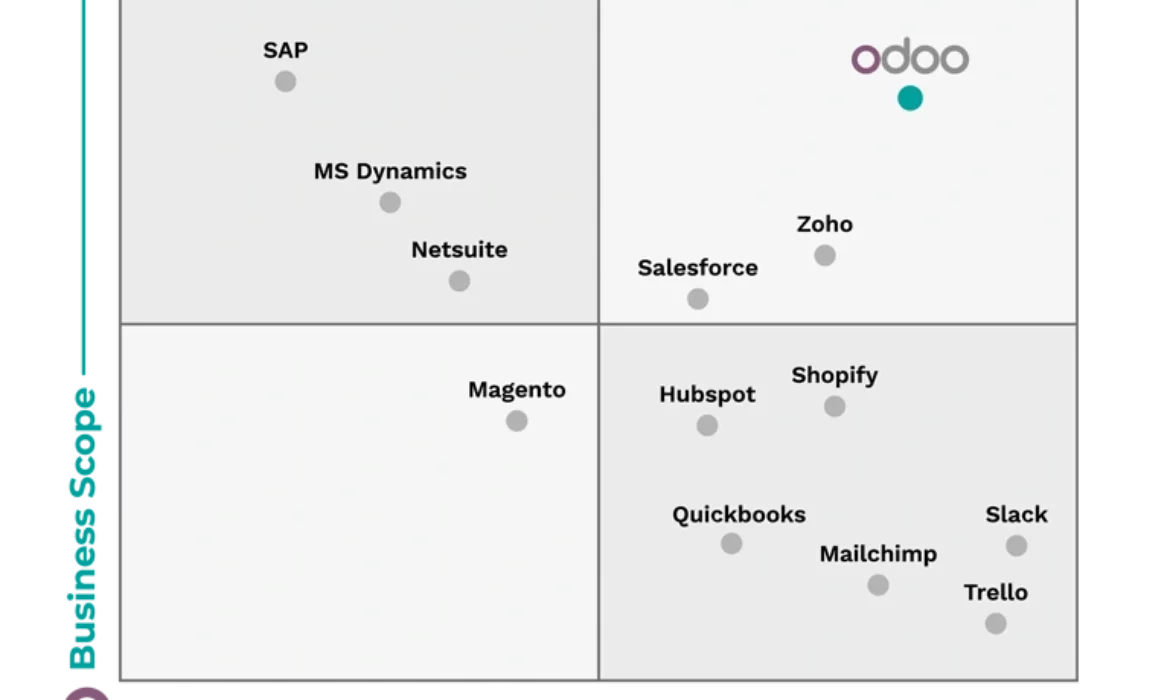 Salesforce represents one of the historical brands among the CRM systems in the market, while Odoo is a relatively recent player (relatively, because the software's origin although significantly different from the current product dates back to 2005).
In recent years, Odoo's growth has surged, primarily due to the multitude of Apps made available to users and its aggressive pricing strategy. In 2021, the company officially joined the ranks of "Unicorns" meaning companies valued at over 1 billion dollars. This is why we can now comfortably compare Odoo and Salesforce.
Odoo and Salesforce: a Comparison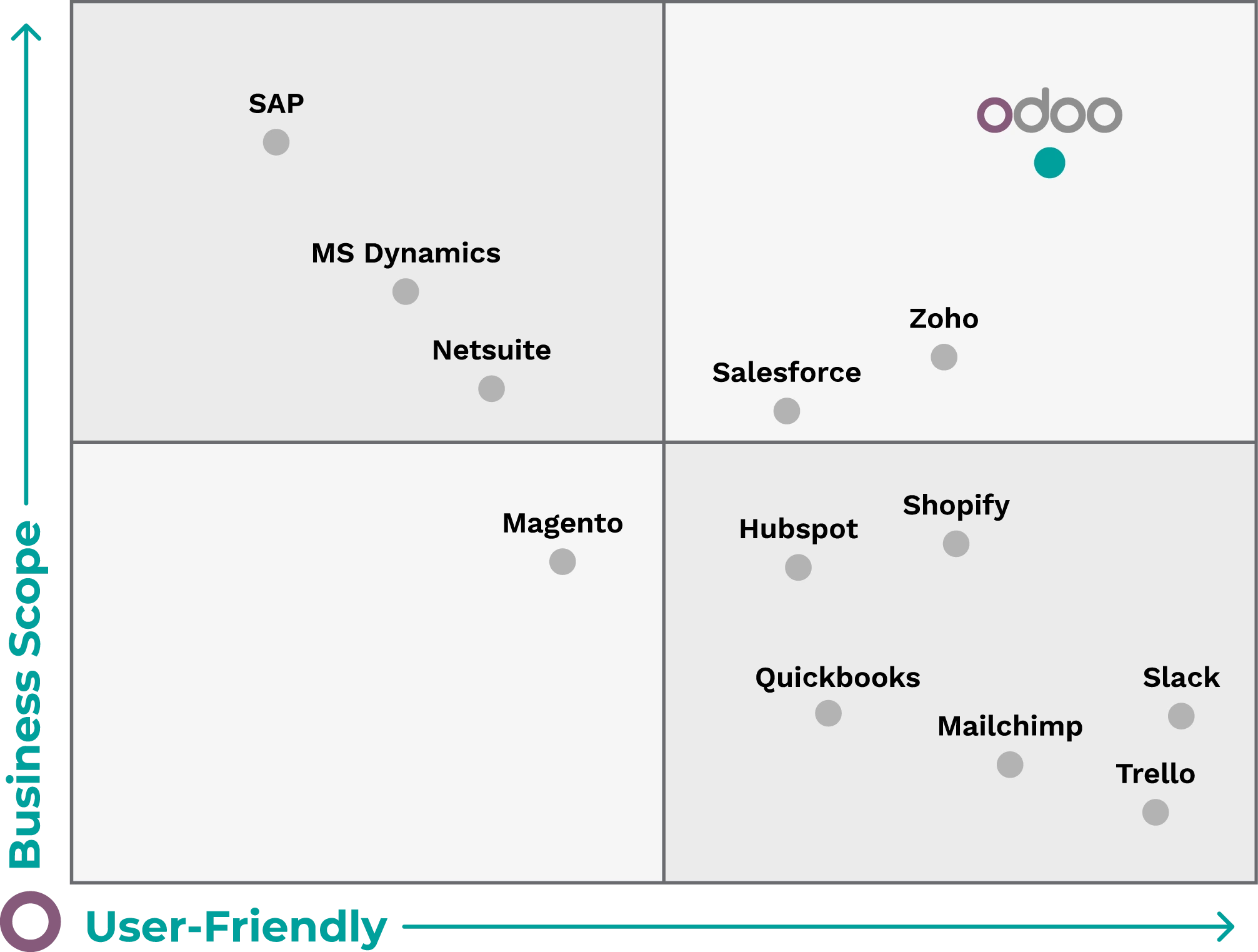 A necessary premise: Salesforce is a CRM software, whereas Odoo is an ERP software that encompasses various modules catering to different business areas (HR, accounting, warehouse, production, etc.).
Indeed, there would be nothing unusual about using both Salesforce and Odoo by integrating them, but let's get to the point.
Starting with the aforementioned difference, Odoo contains multiple applications (modules) such as CRM, Human Resources, Website, accounting, warehouse, and more – all integrated with each other. This eliminates the need to purchase and configure additional integrations.
One of Odoo's strengths is undoubtedly its high degree of platform customization, a characteristic likely stemming from the open-source logic around which the software was developed.
Odoo enables customization of the interface, modules, and workflows according to a company's specific needs without requiring integrations with third-party software.
Odoo's architecture makes it a highly scalable system. You can start with 2-3 modules and then expand the scope of functionalities, adapting the software to the company's needs. Unlike Salesforce, which might incur higher costs as a company's needs grow, Odoo is suitable for startups or, more generally, for companies with evolving and growing structures.
4. Open Source and Accessible Code
Odoo was born and owes its development to the Open source formula. Odoo maintains a Community version (Open source), but it ensures a considerable degree of customization even in the Cloud version. It provides Partners and developers with the odoo.sh platform for code and functionality development and testing before production deployment.
What makes Odoo appealing to many entities is undoubtedly its cost. Odoo Community Edition is free, while the cloud version entails a monthly or yearly fee starting from 11.90€/user/month, along with a range of advantages and functionalities not present in the Community version.
A price point that is undoubtedly highly competitive, especially when considering that you're not just purchasing a CRM but an ERP software.