Docebo® - Learning Management System
Docebo is a SaaS platform for E-Learning (LMS – Learning Management System), developed by Docebo S.p.a. nominated among the 10 best SaaS E-Learning platforms in the world.
Docebo is a software for corporate training, easy to use thanks to its modern user interface. It manages both distance learning (FAD) compatible with the international standard SCORM, as well as classroom training so as to allow each company to train its employees in the way that best suits its context. For large projects, the Docebo Enterprise Cloud Solution (ECS) option provides a dedicated and extensible cloud infrastructure.
The Docebo e-learning platform is available in Saas, integrated with enterprise software, customizable both in layout and in the addition of additional functions (modules) and can be accessed from any device, including mobile devices, through the App.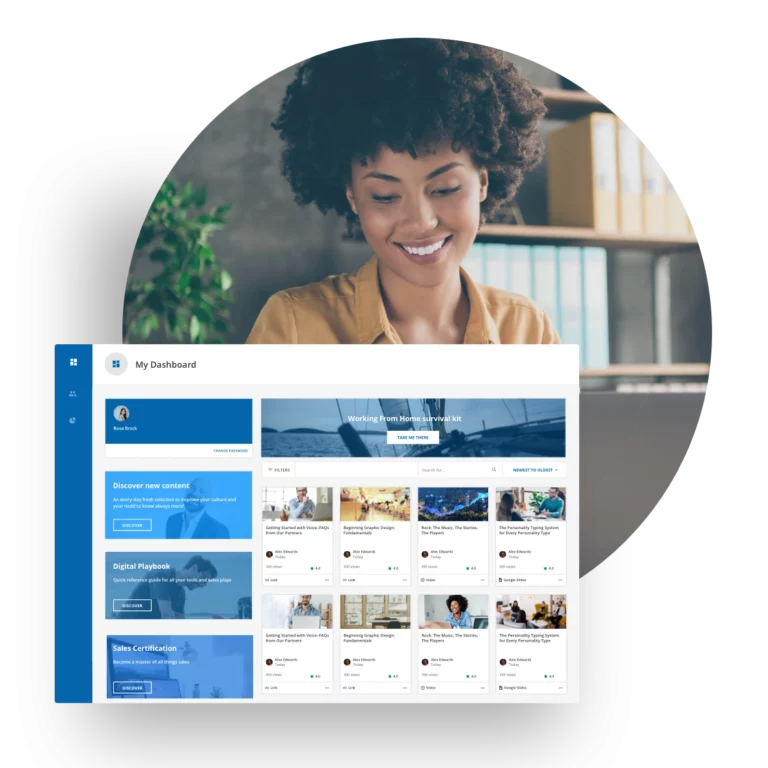 Over the years, E-Time has built a solid partnership with Docebo and has gained a high level of experience and expertise in customizing and integrating the e-learning portal with corporate systems through the development of certified plugins. We are able to provide a complete customization of the e-learning software, to give an answer to different business needs. In addition to the integration of the lms platform with new features, we also provide a continuous support and assistance service.


Docebo e-learning structures its system around LMS following the training model 70:20:10 with an approach oriented, however, towards the knowledge generated by people, thus enhancing the submerged knowledge of the organization. The goal is to create an ecosystem that allows organizations to:
Simplify informal and experiential training practices.
(The 70% of the 70:20:10 training model), allowing users to create content derived from their daily work experience. Content that can then be cataloged, peer-reviewed, selected, approved, and monitored through tracking and reporting systems.
Facilitate coaching, mentoring, and social learning practices
(The 20%). The platform allows for direct engagement with subject matter experts. All this, in a social environment, where users and experts can get in touch for the creation of best practices.
Organize, distribute and track
"formal" training, based on traditional structured courses (10%, covered by the use of an LMS).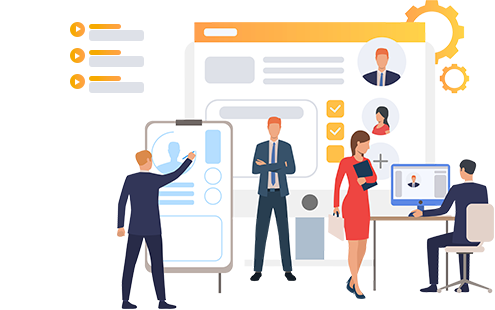 Course Tracking System;
Customizable reporting;
Advanced administration systems;
Advanced authentication systems;
Customizable platform with your own branding;
Integration with third-party software and technologies.
Certificazione & Retraining
Manage user retraining over time. Administrators can configure their own set of "certifications" and assign them to various courses in the platform. Users can obtain certification by completing certain items, and can renew it after the expiration date.
Custom Domain HTTPS
The HTTPS Web App allows you to use the HTTPS protocol, upload and install an SSL certificate for your custom domain and for each domain configured with the Multi-domain App.
Custom Domain
You can enable the custom domain APP and change the web address of the platform. The Docebo Saas extension will be replaced by your custom domain.
E-Commerce
Possibility to sell courses and certifications to users, directly from the e-learning platform.
Gold Help Desk
Includes support for how-to questions, reduced response times and a high priority on resolving issues.
Extended Enterprise
Multiple portals and URLs, with multiple administrators and authentication systems for each organization. Custom layouts and white-labels for each customer portal and URL.
API
APIs for integration with various third-party software products.
ILT-Classroom
Planning and management of classroom courses, organized according to respective sessions and classrooms/locations.
Gamification
Administrators can create badges and awards, creating real competitions for users who use the platform, engaging them and inspiring them to complete the training.
White label
A rich set of options to fully customize the look and brand of your e-learning portal.
Coaching
By introducing the role of the coach, it is possible to support users, improving the training results related to online and distance learning courses.
Audit Trail
Advanced monitoring and tracking feature that helps administrators keep track of actions performed within the eLearning platform
OKTA
Okta is an authentication system that connects users to their applications from any device. By creating a Docebo app in Okta, users can then log in to the platform with the same credentials and automatically (Single Sign-On).
Functional Scalability
Complete customization with new features needed to meet your business goals. E-time is the only official Docebo partner able to provide complete platform customization. Your platform does not reside on a shared infrastructure, but on a dedicated and scalable cloud instance with high security standards.
Do you need further informations? Contact us.