The importance of continuous application management
Application maintenance to ensure a secure and always updated IT infrastructure

01
Maintenance
Hardware and software maintenance to maintain system performance specifically tailored to meet the business needs.

02
Coordination
All AM activities must be coordinated and supervised to ensure a harmonious evolution of the
IT network.

03
Application Security
An updated application is a secure application
able to effectively respond to threats
and incidents.

04
Support plans
Being conscious that each company has its own story we offer customized support plans able to meet the various business needs.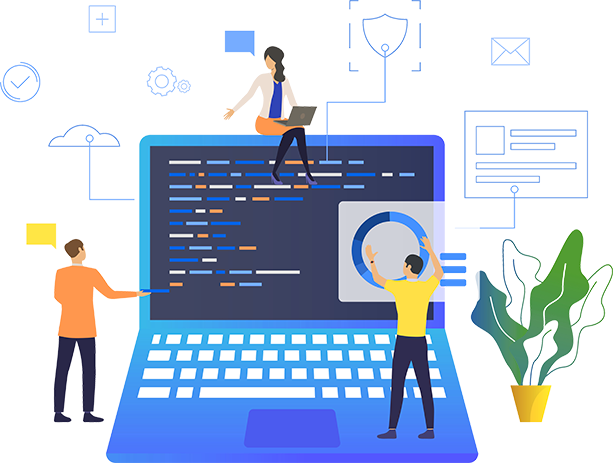 The real added value of E-Time is the competence of our team made up of people specialized in various IT disciplines.
Our professional is testified by our clients, among whom we can count important names on the national and international scene.
Do you need further information? Contact us.