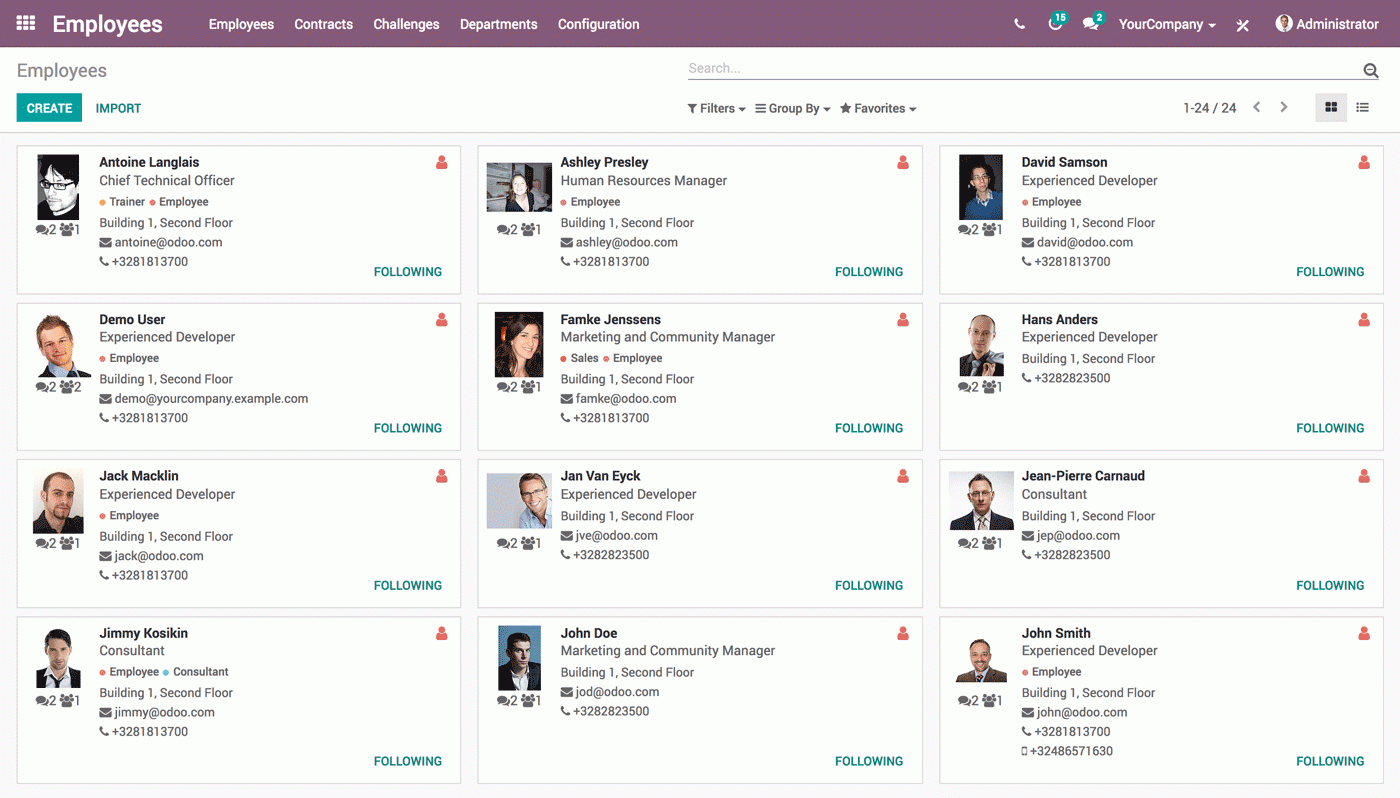 Absences, Allocations, Worksheets, Attendance, Evaluations, Hiring, Expense Reports…the complete master data for each employee in one place.
Odoo allows you to consult all the important information of each department in a few steps. Access to sensitive information can only be reserved for HR managers who can review all requests and decide whether to approve or reject them individually, as needed.
Leave management and performance appraisal
Odoo allows you to keep track of employees' vacations, leaves and absences and with a few clicks you can create specific reports for each leave request with related details, such as the employee's department and past requests.
With the appraisal module, you can also set up periodic employee evaluations to keep motivation levels high. The HR department will be able to constantly monitor the various profiles with evaluations and sending reminders for interviews.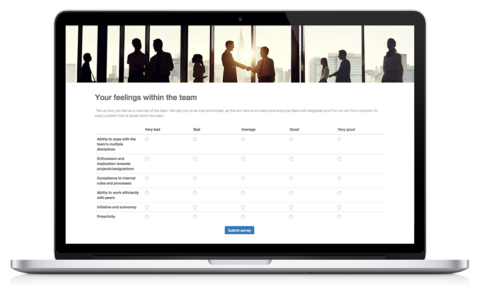 Lots of integrated modules

Employees
MANAGEMENT OF EMPLOYEES, ATTENDANCE, PERMITS AND EXPENSES

Refferal
GAMIFICATION FOR SIGNALING POTENTIAL PROFILES

Recruitment
HIRING PROCESSES, OPEN POSITIONS AND DOCUMENTS

Assessments
EMPLOYEE EVALUATION TESTS AND ASSESSMENTS

Leaves
MANAGEMENT AND REPORT REQUESTS FOR VACATIONS, LEAVES

Fleet
VEHICLES, INSURANCE, COSTS AND CONTRACTS
Take advantage of the potential of the Refferal program!
Share open job positions and involve your employees so that they are the first to report open positions in your company to interested friends and acquaintances.Thanks to Odoo's refferal program, it is possible to supervise the recruitment of personnel, starting from the most important signals… those of your employees.
Do you need further informations? Contact us.