E-vox: la soluzione per l'integrazione della barra telefonica nei tuoi sistemi
E-vox è la soluzione per il centralino telefonico aziendale, basata sul framework Open Source Asterisk integrabile con diversi prodotti e servizi.
E-vox, sfruttando il ricco set di funzionalità di Asterisk, può offrire sia la classica funzionalità PBX che altre caratteristiche avanzate, interagendo con i sistemi telefonici tradizionali e VoIP.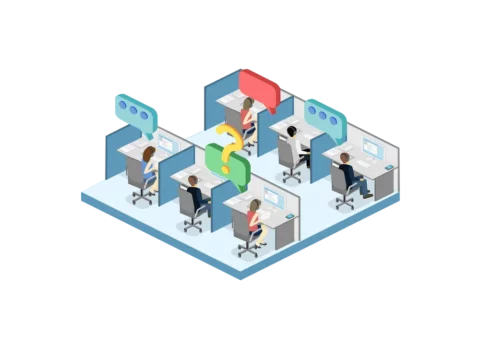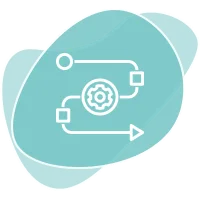 Organizzato
Crea e gestisci le code di chiamata
tra gli agenti disponibili, mettendo
i clienti in attesa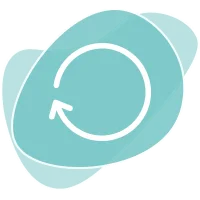 Automatizzato
Assistente automatico
per ricezione e gestione
chiamate in arrivo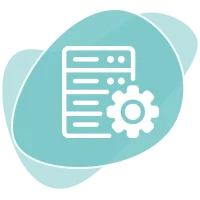 Avanzato
Funzione di registrazione delle chiamate automatica o su richiesta, con funzioni avanzate di posta vocale

Asterisk è un framework open source progettato per la creazione di applicazioni di comunicazione. Il software consente ad un computer di fungere da centralino (PBX), integrandosi con sistemi di telefonia IP, gateway VoIP, ACD, IVR.
Dotato di molti set di funzionalità già integrate, come code di chiamata, posta vocale, trattamenti di chiamata, musica in attesa.
Asterisk è una delle piattaforme leader a livello mondiale, affermatasi per le sue garanzie di stabilità e scalabilità, che la rendono facilmente adattabile a diverse dimensioni ed esigenze.
I vantaggi di E-vox e Asterisk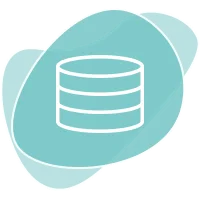 Installazione
Installazione rapida su pc o server aziendale senza l'ausilio di macchinosi sistemi hardware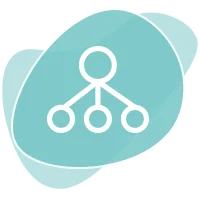 Smart
Processo automatico di assegnazione chiamate all'operatore libero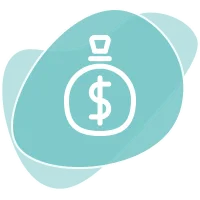 Meno costi
Utilizzando il VoIP si evitano i costi dei servizi telefonici tradizionali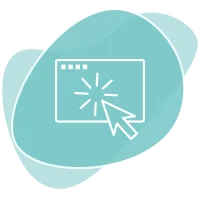 UX e integrazioni
Intefaccia semplice ed intuitiva e facilità di integrazione con le applicazioni aziendali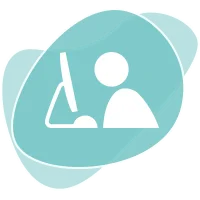 Scalabilità
Aumenta o diminuisci facilmente il numero di operatori della tua rete di assistenza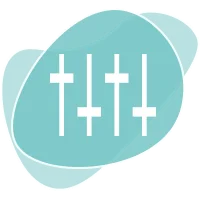 Personalizzazione
Aggiungi velocemente nuove funzionalità,
o disattivane altre.
Asterisk funzionalità nel dettaglio
Dettaglio Caratteristiche
Call Features
ADSI On-Screen Menu System
Alarm Receiver
Append Message
Authentication
Automated Attendant
Blacklists
Blind Transfer
Call Detail Records
Call Forward on Busy
Call Forward on No Answer
Call Forward Variable
Call Monitoring
Call Parking
Call Queuing
Call Recording
Call Retrieval
Call Routing (DID & ANI)
Call Snooping
Call Transfer
Call Waiting
Caller ID
Caller ID Blocking
Caller ID on Call Waiting
Calling Cards
Conference Bridging
Database Store /
Retrieve
Database Integration
Dial by Name
Direct Inward System Access
Distinctive Ring
Distributed Universal
Number Discovery (DUNDi™)
Do Not Disturb
E911
ENUM
Fax Transmit and Receive
Flexible Extension Logic
Interactive Directory Listing
Interactive Voice Response (IVR)
Local and Remote Call Agents
Macros
Music On Hold
Music On Transfer:

Flexible Mp3-based System
Random or Linear Play
Volume Control

Privacy
Open Settlement Protocol (OSP)
Overhead Paging
Protocol Conversion
Remote Call Pickup
Remote Office Support
Roaming Extensions
Route by Caller ID
Call Features
SMS Messaging
Spell / Say
Streaming Hold Music
Supervised Transfer
Talk Detection
Text-to-Speech (via Festival)
Three-way Calling
Time and Date
Transcoding
Trunking
VoIP Gateways
Voicemail:

Visual Indicator for Message Waiting
Stutter Dialtone for Message Waiting
Voicemail to email
Voicemail Groups
Web Voicemail Interface
Zapateller
Computer-Telephony Integration
Asterisk Gateway Interface (AGI)
Asterisk Manager Interface (AMI)
Asterisk REST Interface (ARI)
Outbound Call Spooling
Scalability
TDMoE (Time Division Multiplex over Ethernet)
Allows direct connection of Asterisk PBX
Zero latency
Uses commodity Ethernet hardware
Voice-over IP
Allows for integration of physically separate installations
Uses commonly deployed data connections
Allows a unified dialplan across multiple offices
Speech
Codecs
ADPCM
CELT (pass through)
G.711 (A-Law & μ-Law)
G.719 (pass through)
G.722
G.722.1 licensed from Polycom®
G.722.1 Annex C licensed from Polycom®
G.723.1 (pass through)
G.726
G.729a
GSM
iLBC
Linear
LPC-10
Speex
SILK
VoIP Protocols
Google Talk
H.323
IAX™ (Inter-Asterisk eXchange)
Jingle/XMPP
MGCP (Media Gateway Control Protocol
SCCP (Cisco® Skinny®)
SIP (Session Initiation Protocol)
UNIStim
Traditional Telephony Protocols
E&M
E&M Wink
Feature Group D
FXS
FXO
GR-303
Loopstart
GroundstartKewlstart
MF and DT MF support
Robbed-bit Signaling (RBS) Types
MFC-R2 (Not supported. However, a patch is available)
ISDN Protocols
AT&T 4ESS
EuroISDN PRI and BRI
Lucent 5ESS
National ISDN 1
National ISDN 2
NFAS
Nortel DMS100
Q.SIG
Desideri maggiori dettagli? Contattaci.